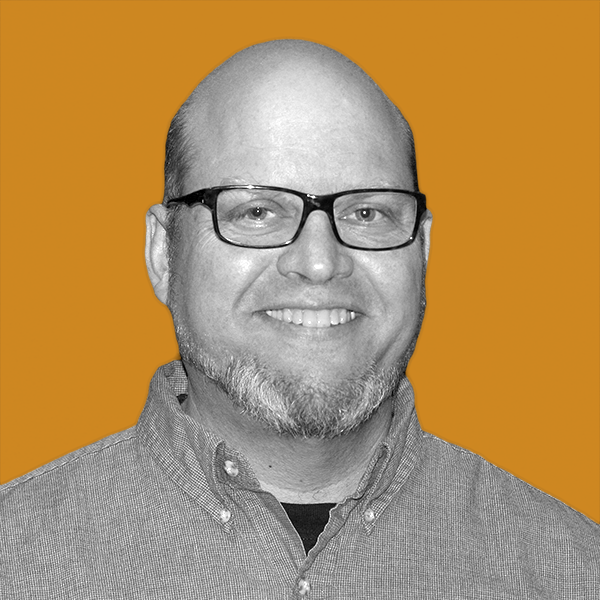 Last Updated 2015-08-19

Jon Lybrook is president and founder of Chronosynthesis Productions, Incorporated, established as a Colorado Corporation in 2002. Jon began the organization as a sole proprietor, service provider and consultant to small businesses in Colorado as Tera Bear Consulting. Since then, he has grown the business and now works with a variety of talented business owners, artists, technicians, web developers, and security professionals to provide custom web-based applications, as well as handmade fine art and related products and services. Chronosynthesis Productions, Inc. provides expertise in a wide variety of areas as our history of successful projects, products, and clients will attest.
"I moved to and decided to settle in Colorado after having worked as an Alpha Micro mini-mainframe computer operator for the Geological Society of America. There I got exposed to a lot of old-school computer systems and processes just at the time that world wide web was starting to become a buzz word." Jon Lybrook said. "I began crafting multimedia-driven websites in 1996 for the organization and began taking on outside volunteer projects, learning more about Perl scripting, and creating custom content management systems for groups I was interested in supporting, such as the California Guitar Trio and KGNU Radio in Boulder. I have alot of energy when it comes to people and organizations I believe in and who I feel are doing positive things in the world. I took on more challenging professional roles in computers such as production engineering for the Reference Database Group at Genomica Corporation, where I worked with processing and organizing complex, data sets in the public domain having to do with the human genome. Other work included producing framed multimedia science lectures with slides and notes accompanying the video."
After Genomica, Jon went on to work with his friend and former supervisor at the Geological Society of America, Mark Duvall, as well as a retired IBM computer specialist Art Smoot of AES Consulting in Boulder, Colorado to create systems designed to support complex content management, online surveys and statistics, and as well as systems designed with HIPAA compliance in mind. "This was back in 2001" Lybrook said, "when the agency enforcing HIPAA was relatively mild about penalizing infractions set forth in the Security Rule. Since then, and in response to the need for simple and reliable methods for sending secure data, some early clients of mine and I became partners and developed Word Secure, an easy way to send messages and attachments in a secure manner which helps demonstrate HIPAA and HI-TECH security compliance."
In addition to his volunteer work and interest in giving companies tools to enhance their web presence, and demonstrate HIPAA compliance, Jon Lybrook spends a little more time lately focusing on a simple and focused approaches to marketing, communications, and project management using traditional methods, as well as newer ones involving optimizing websites for search engines, for example.
"As a small organization ourselves, we understand the challenges of running and marketing an ecommerce storefront, website, and software applications as a service (SaaS) simultaneously. There are only so many hours in the day and so many dollars to dedicate toward marketing communications. We try to reach out to potential clients and partners using email, website optimization, developing blogs and other social media, as well as email and making phone calls to people we feel might benefit from our products in a given industry."
"All the people I work with on a regular basis, clients and contractors alike, have a very optimistic attitude because they know I try to be absolutely clear about our position, costs, and capabilities with regards to technical solutions in any given situation. The fact is, software development is very expensive and we try to as up front as possible -- especially with someone looking for fast and cheap fixes to problems that are more effectively addressed in a more comprehensive manner. In the long run, fast and cheap often leads to a poor quality user experience, and frustration which no one benefits from -- especially the businesses. We offer what we think is best for the client whenever possible because we are interested in developing relationships, which is what it's all about, not making a quick buck."
"All of our clients tend to be long-term partners with us, and us with them. Not everyone agrees with or wants this approach to service, usually because they're either unaware of how much on-going dedication is required in successful businesses, or they're trying to get something cheap or for nothing at the expense of others. Time is far too precious to sacrifice quality in order to get something on the web under most circumstances. We try hard so we can feel very good about what we are doing at every stage and care about the people we are working alongside. As a result, we consistently build great products"
"I am very fortunate to work with some of the best people in the businesses who have highly positive attitudes, intelligence, integrity, motivation, and dedication simply because we do what we know is right and communicate the same."
-- Jon Lybrook